How Ecocem is leading the charge to decarbonise the cement industry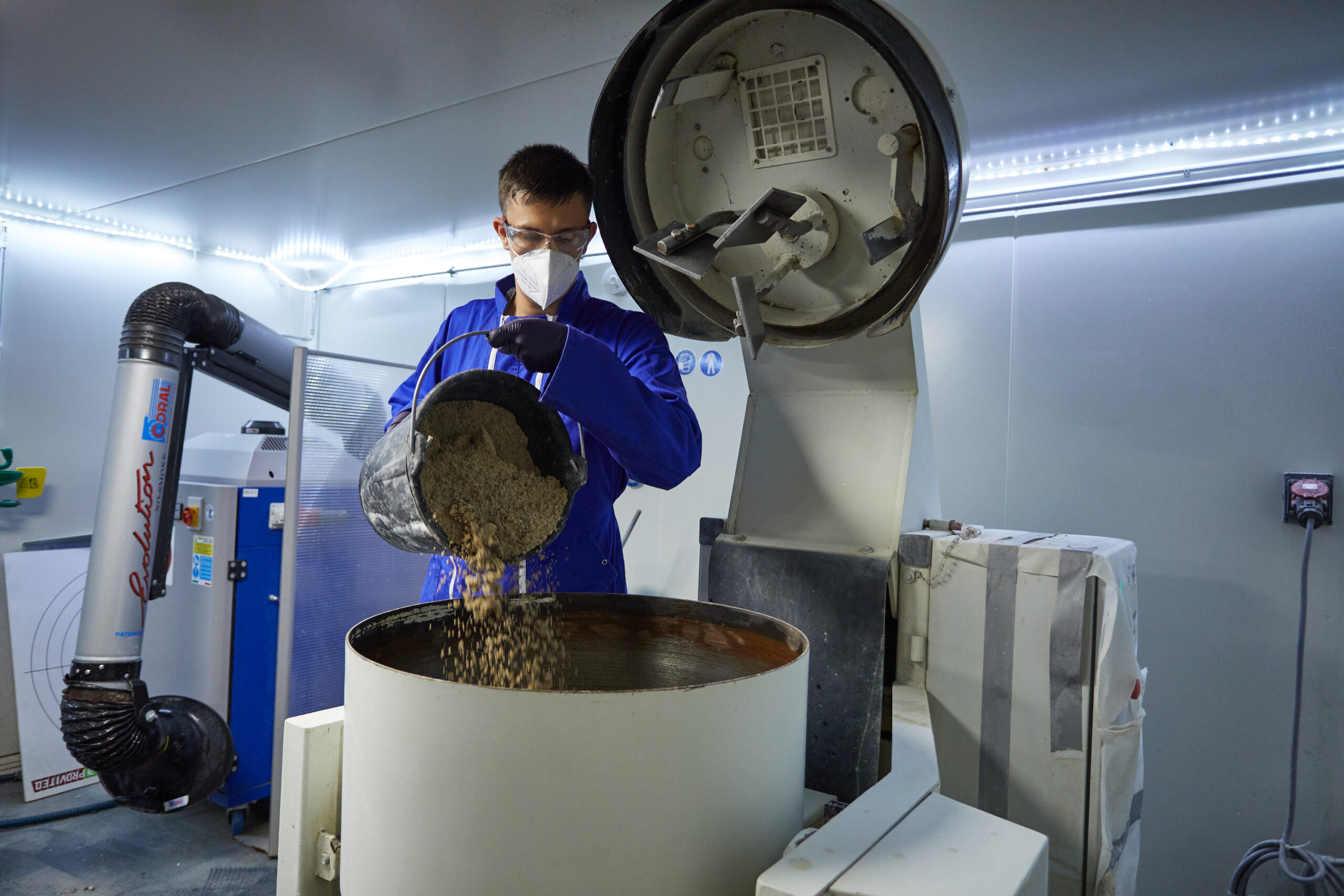 Our member Ecocem's latest technology, ACT, is a next generation innovation which can deliver a globally scalable 70% reduction in the cement industry's carbon footprint as early as 2035! Read on to learn more.
As Europe's leading independent provider of high-performance low-carbon cement technologies, Ecocem is deeply committed to tackling the cement industry's fundamental carbon problem and, in turn, helping the world build a more sustainable future.
Providing the lowest carbon cement ever used in Europe at scale, Ecocem has illustrated the effectiveness of its technology and products by achieving a cumulative reduction in CO2 emissions of 16 million tonnes. Ecocem has been, and remains, involved in a number of large-scale infrastructure projects, including the Athletes' Village for the 2024 Olympic Games,  the Grand Paris Express and HS2, as part of their respective efforts to reduce their environmental impact.
A game-changing technology
In 2022, Ecocem launched its ACT technology, a cost-effective and globally scalable low-carbon cement technology that can reduce industry emissions by up to 70%. The latest IPCC report has reinforced the urgency to reduce emissions now. If cleantech such as ACT  if adopted widely, it can deliver a 50% reduction in CO2 by 2030!
Having produced ground-breaking low-carbon cement technologies, Ecocem recognises that only through industry collaboration can the world hope to achieve the goals set by the Paris Agreement in sufficient time. Ecocem has worked with an array of partners for the past 20 years and continues to do so. For example, in 2021, Ecocem joined the Cleantech Scale-Up Coalition to encourage the scale-up and industrialisation of clean technologies across Europe. This is just one example of the sector-wide collaboration needed to decarbonise the industry.
Investment in research and technology is essential. Ecocem has a world-class innovation centre just outside Paris and has invested over €30 million to date in developing ACT. The company also supports several academic partnerships globally to accelerate low-carbon cement innovation.
A robust framework of effective standards is required for low carbon cements to deliver on their potential to radically reduce emissions from cement and concrete production across the EU by 2040. As a member of the Alliance for Low-Carbon Cement and Concrete (ALCCC), Ecocem is committed to this ambitious goal.
Donal O'Riain, Group Managing Director, Ecocem
Get to know us better – Ecocem and the Alliance for Low-Carbon Cement and Concrete
Ecocem is a pioneer of high-performance products and technology that significantly reduce CO2 emissions in the cement and construction industries. An independent company, with a world-class innovation centre and manufacturing facilities across Europe, Ecocem reduces the amount of clinker – the key source of CO2 emissions in cement. Learn more about them here.
Our Alliance was created to steer the sector towards viable decarbonisation pathways. Our members represent mature materials designers and producers and also start-ups working in biotechnology, capturing carbon, and sustainable construction. We are all rooted in the circular economy and sustainable construction, and we all share the desire to change our industry – and prevent catastrophic climate change.